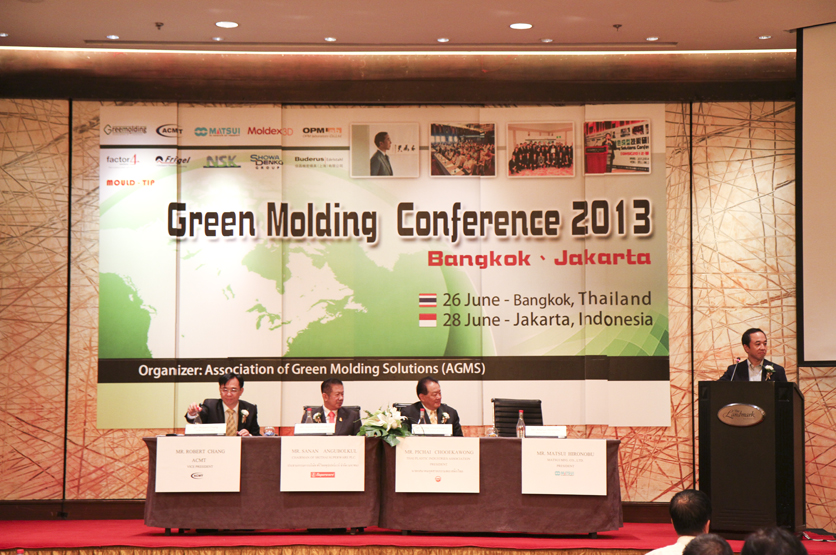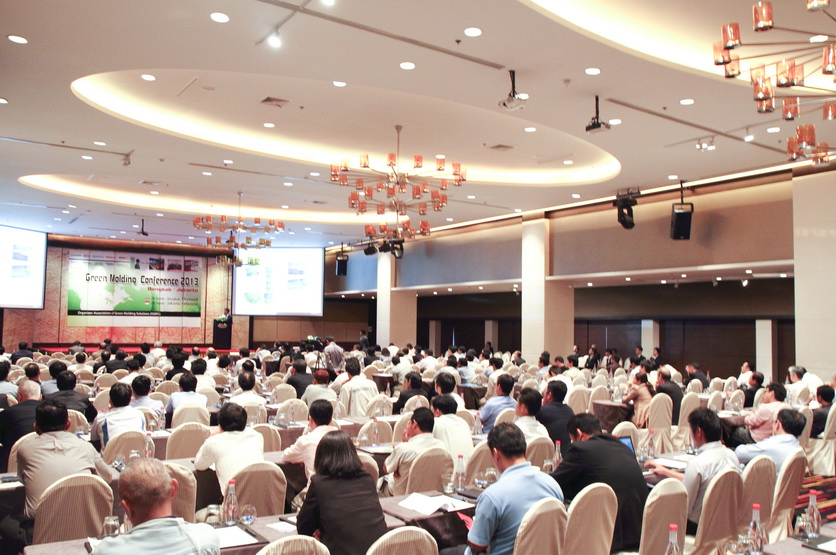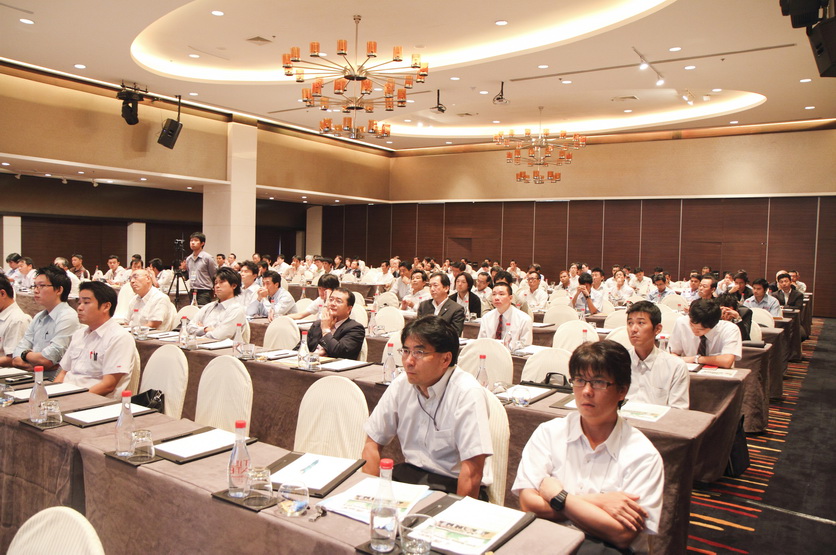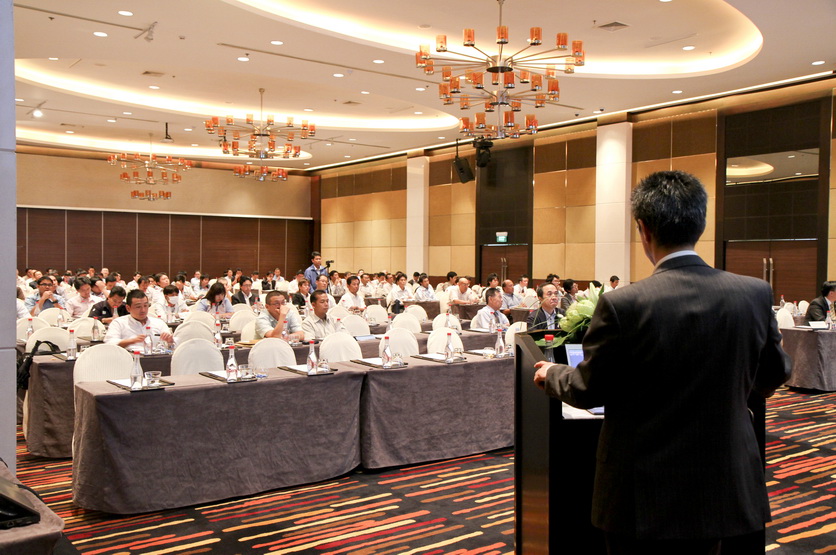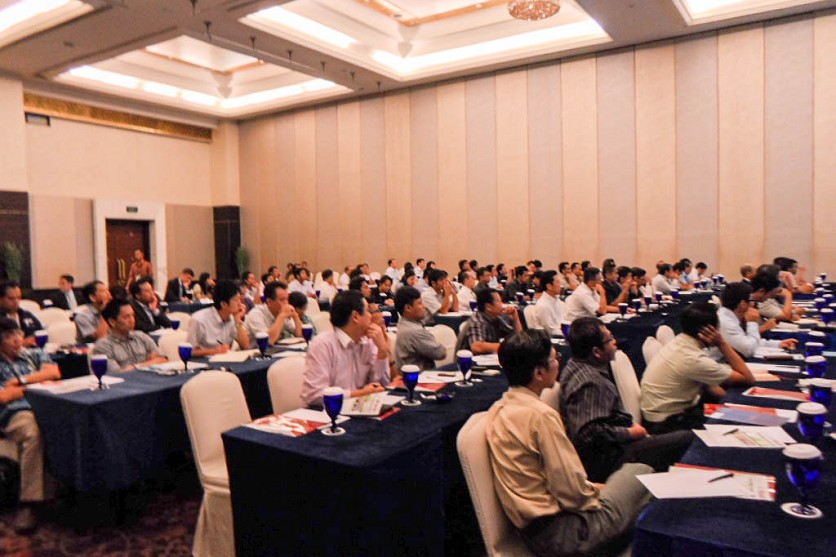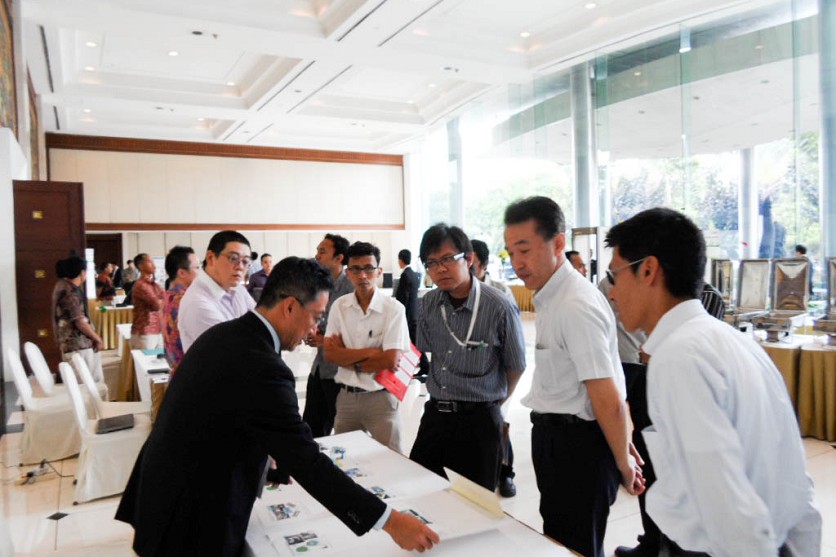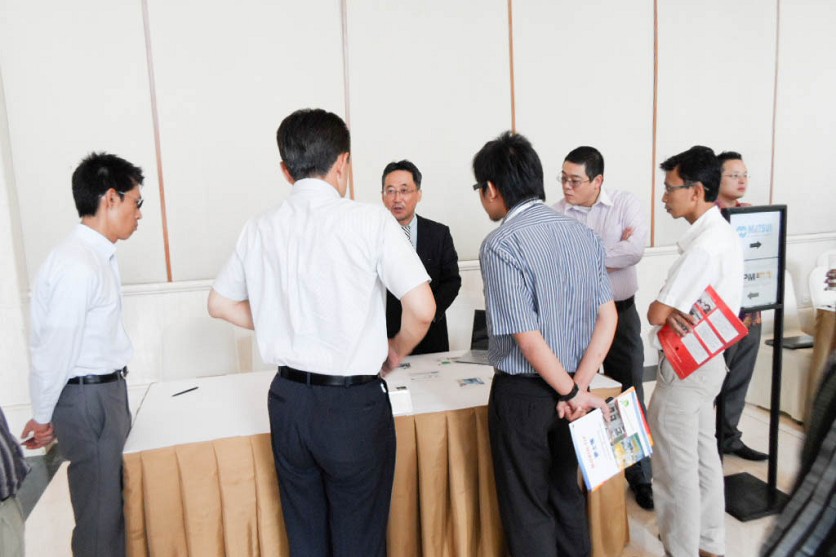 Thank you to all of our attendees and sponsors that made GMC2013 a tremendous success! Like its predecessor, the second Green Molding Conference featured well-researched presentations on a range of topical subjects, as well as several interactive tours of interest to our distinguished audience.

Association of Green Molding Solutions is pleased to bring together leaders in the global plastic industry that share a common purpose which is improve the awareness of green technologies of consumers and industrial products.

※ Keynote Speakers:

The 2nd annual Green Molding Conference was marked by some exceptional sessions and distinctive Keynote presentations.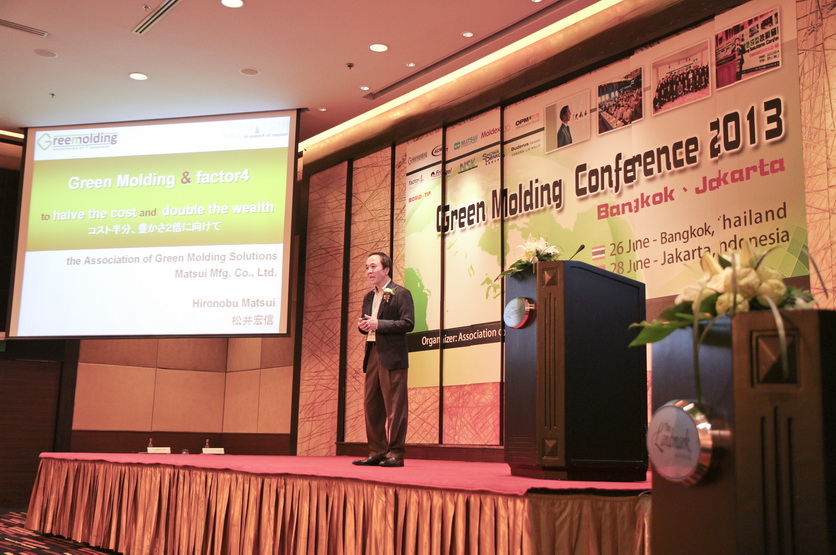 ▲Matsui Hironobu-(Matsui MFG President)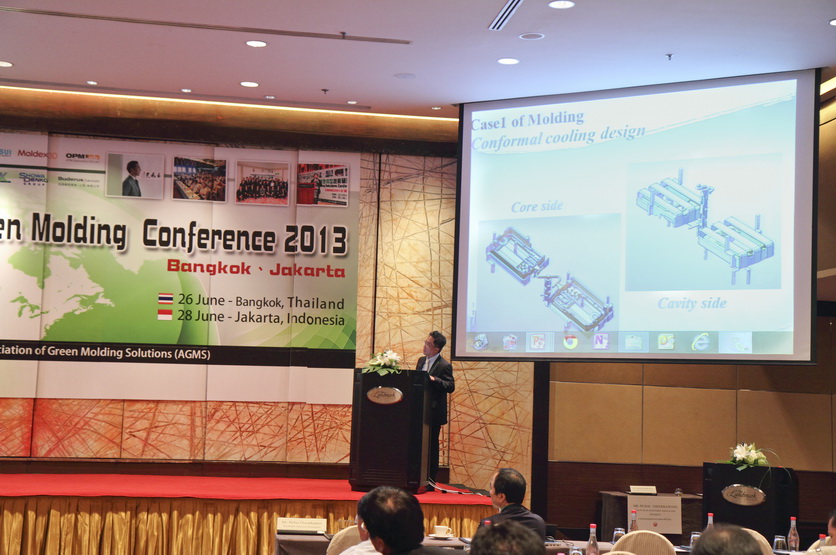 ▲Morimoto Kazuho-(OPM Laboratory President)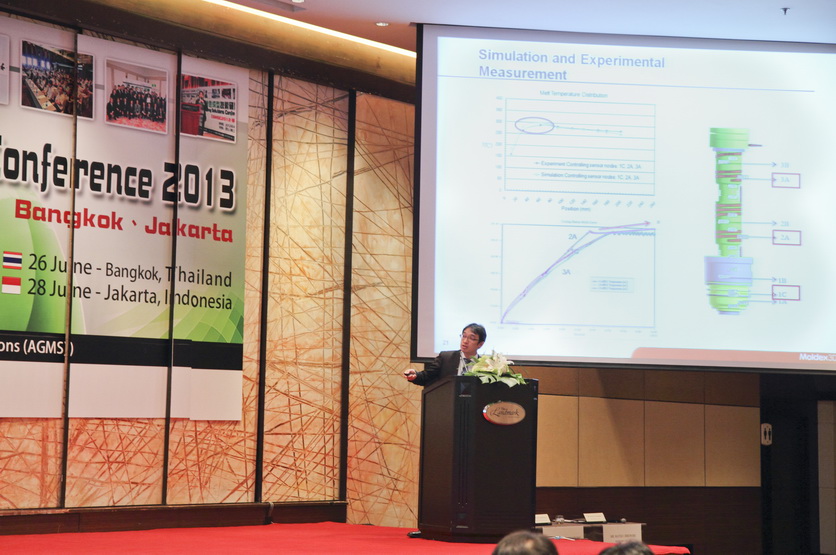 ▲Sean Wang-(Moldex3D Regional Manager)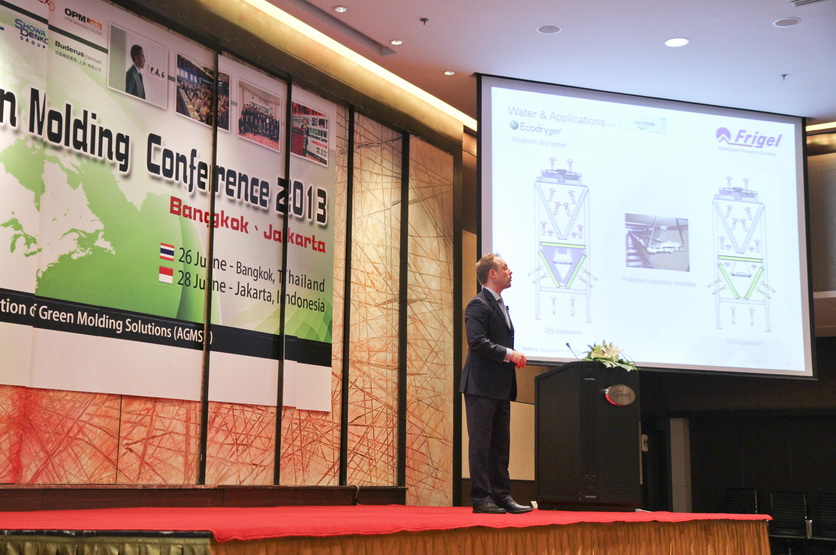 ▲Benjamin Sutch-(Frigel Asia Pacific President Sales & Service)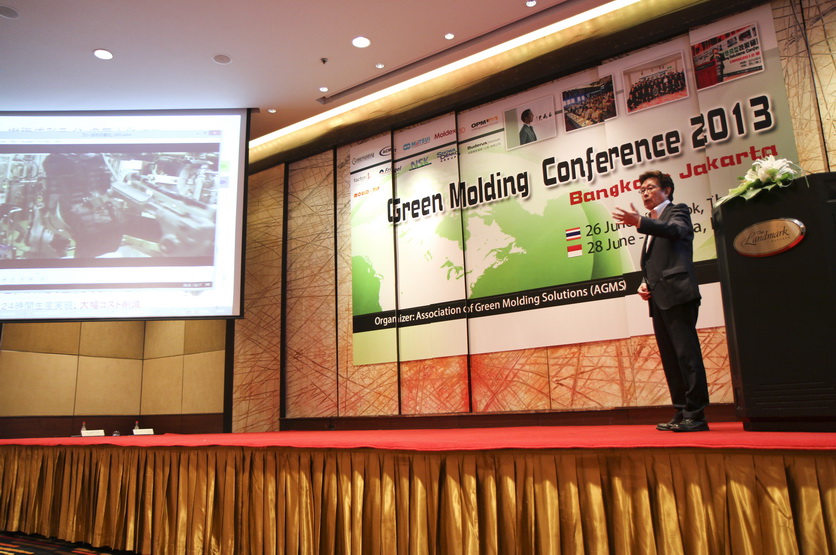 ▲Norio Tanaka-(NSK President)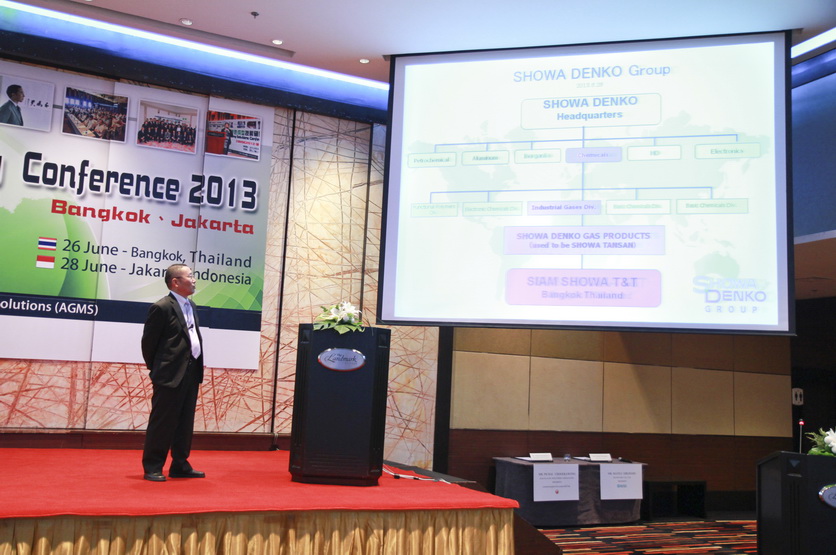 ▲Takeshi Konishikawa-(Siam Showa President)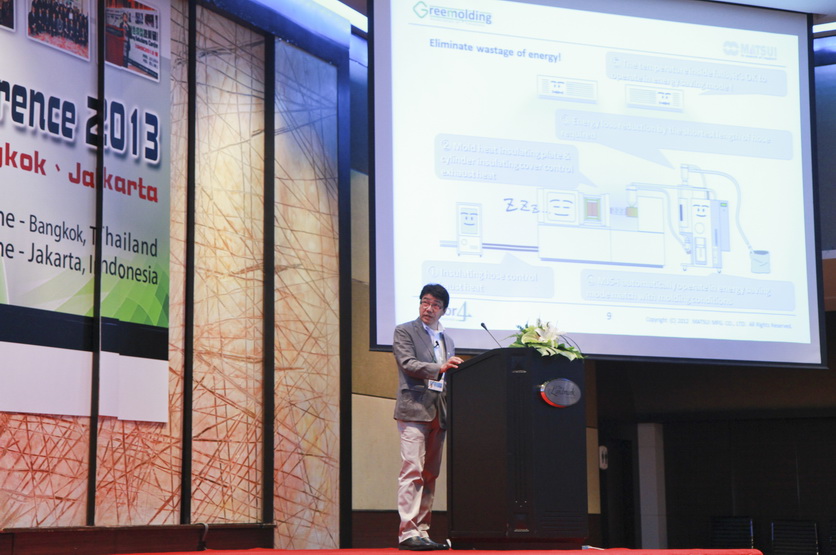 ▲Kazuyoshi Ninomiya-(Matsui (Asia) Managing Director)




About 240 attendees joined the conference. The analysis of the feedback shows that the event was very well received as a valuable, stimulating and enjoyable day, particularly for making contact with other participants and catching about last green techniques. The choice of venue was also very popular with the participants: the majority rated the convenience of the location, its comfort and facilities and the catering as excellent.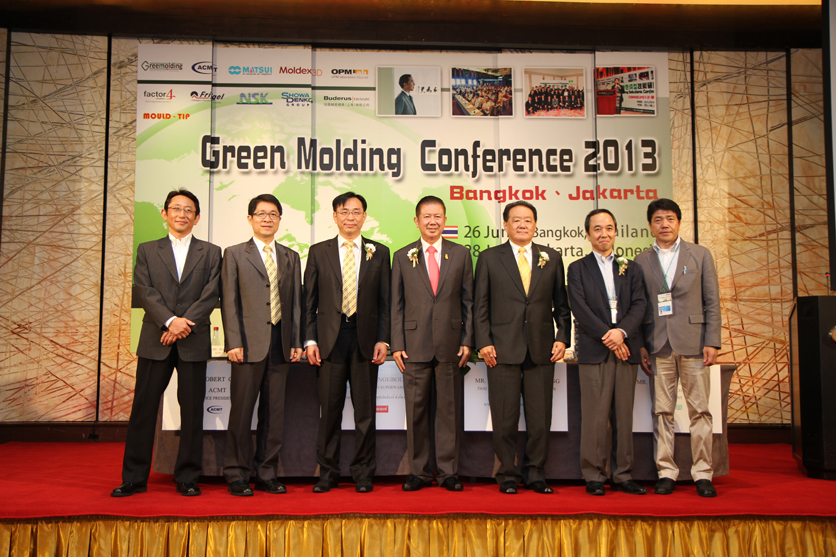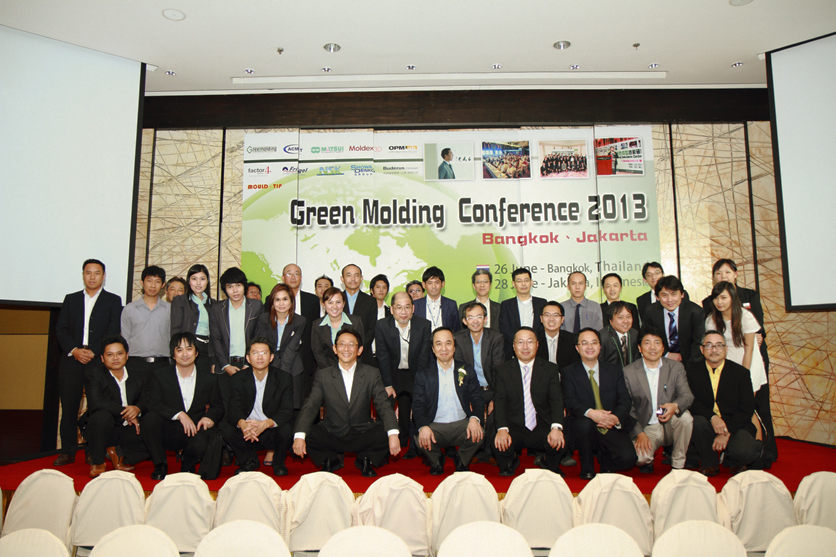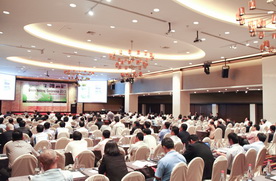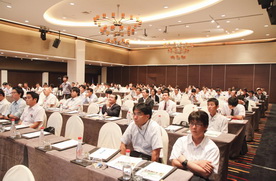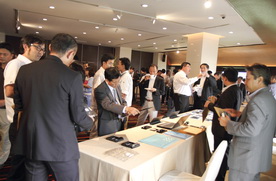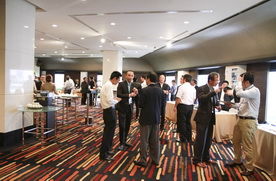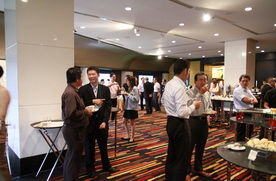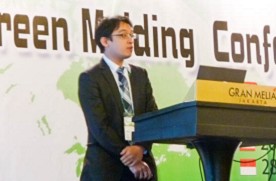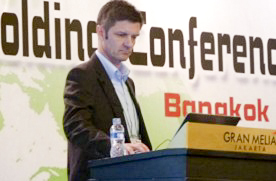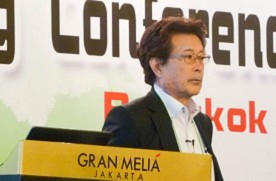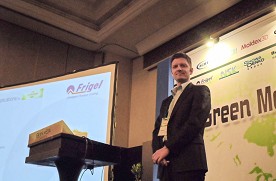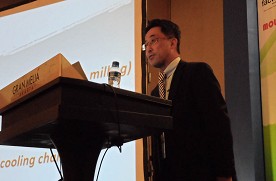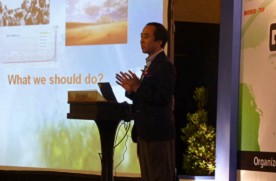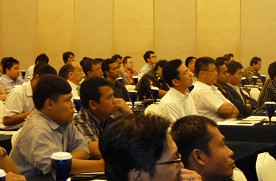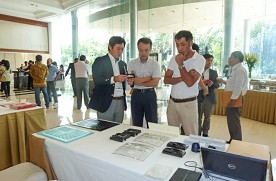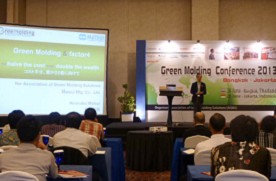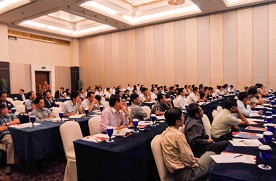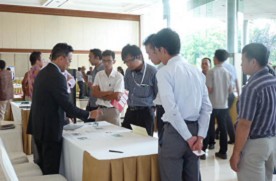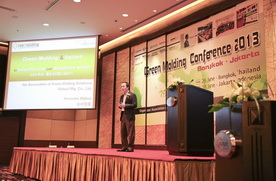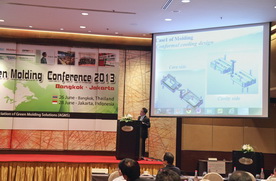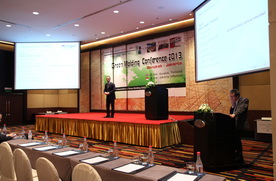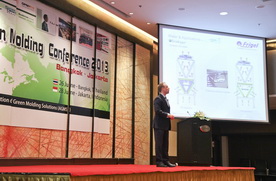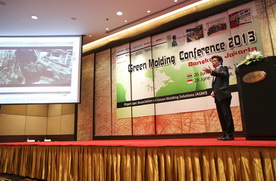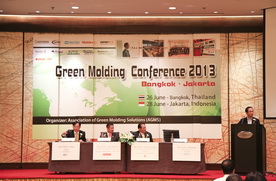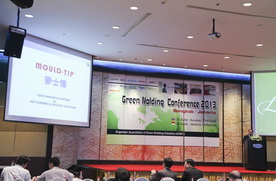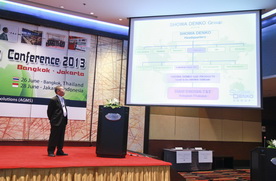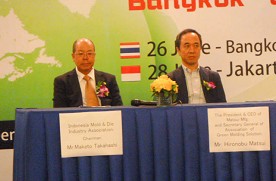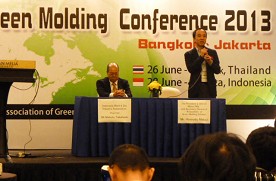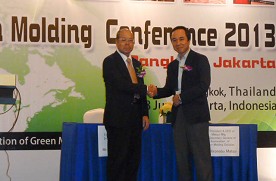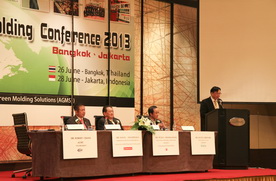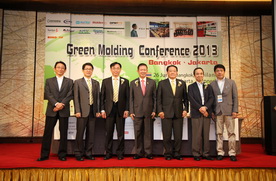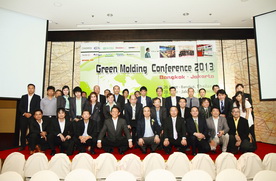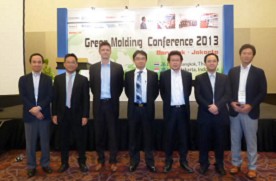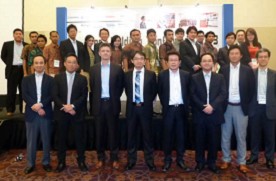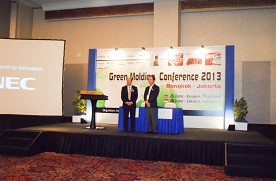 GMC2013- Bangkok、Jakarta
Joint Companies:135  Participants:240
TOYODA GOSEI

Daiichi Jitsugyo Asia Pte

Daicel Safety Technologies

DENSO International Asia

Thai Samsung Electronics

Hitachi Sunway Information Systems

Sumika Polymer Compounds

NIHON GLASS FIBER INDUSTRIAL

Panasonic Manufacturing Ayutthaya

THAI STANLEY ELECTRIC PUBLIC

SIMPATEC Engineering Asia

SIAM ORIENT ELECTRIC

Sahabangplagod Industry

ToyotaBoshoku Siam Metal

Thai-Nichi Institute of Technology

Toyota Motor
(Gateway Plant)

SRITHAI ENGINEERING PRODUCTS

Surya Baja Satria

Osidia

Frina Lestari Nusantara

DAIHO INDONESIA

Frina Lestari Nusantara

LIMAPUTRA CONTRINDO

MC Indonesia

Bando Indonesia

CBC Co.,Ltd

IK PRECISION INDONESIA

TUNAS MANDIRI

TOYO ink

OSIMO INDONESIA

SURYA TOTO

NOMURA EXPORINDO

Aisan Namoco Industri

Ichikoh Indonesia

Pilot Pen Indonesia

ATSUMITEC INDONESIA

Sanwa Screen Indonesia

DJK INDONESIA

Saeilo

Singapore

KEMAS INDAH MAJU

KEIHIN INDONESIA

TENMA INDONESIA

Presisi Cileungsi Makmur

NIFCO INDONESIA

MANDOM INDONESIA

SANPAK UNGGUL

PETNESIA RESINDO

TAMANO INDONESIA

Shinto Kogyo Indonesia

INABATA INDONESIA

Mah Sing Indonesia

FUJI SEIKI INDONESIA

JAYATAMA SELARAS

Trisinar Indopratama

ROKI INDONESIA

Munekata Thai Plastic

KAKUICHIKASI INDNESIA

SLEEVENDO GLORY ABADI

Nagase Impor-Ekspor Indonesia

BUMIMULIA INDAH LESTARI

TOKYO SEIMITSU BUIHIN INDONESIA

ASTRA OTOPARTS TBK DIV AWP

Nippo Mechatronics Indonesia

Nagase Impor-Ekspor Indonesia

SOLUSI PRIMA PACKAGING

SANSYU PRECISIONINDONESIA

GLOBAL SHINSEI INDONESIA

SAEILO JAPAN (M) SDN BHD

ASAHIDENSO INDONESIA

NAGAI PLASTIC INDONESIA

KMK PLASTICS INDONESIA

MULTIPLASTJAYA TATAMANDIRI

TOKYO SEIMITSU BUHIN INDONESIA

SMC Pneumatics Indonesia

TOPLA HYMOLD INDONESIA

MITSUBISHI ELECTRIC CONSUMER PRODUCTS

OMRON MANUFACTURING OF INDONESIA

T.KRUNGTHAI INDUSTRIES PUBLIC

NISHINO KINRYO INDONESIA

Toyota Motor Asia Pacific Engineering & Manufacturing

MITSUBISHI ELECTRIC CONSUMER PRODUCTS

KYORAKU BLOWMOLDING INDONESIA

TOSHIBA HOME APPLIANCE CORPORATION
...more

Association of Green Molding Solutions
| | |
| --- | --- |
| | Our association promotes"Green Molding", which enables the manufactures to make more both in amount and value using less energy and material resources, in the global plastic industry. This will help to solve the global environmental problems, solve the world poverty and increase the manufactures' profits at the same time. |
| | |
| --- | --- |
| | Matsui, founded in 1912, has been very successful in the auxiliary equipment business in the plastic molding industry as is evident with its plas-aid series . To push itself one step forward, Matsui has set up the specific target of "Green Molding", which is "doubling wealth and halving resource use" in molding factories. We now try to help transform our customers' factories into much more efficient places. We will help them to double their wealth and halve the resource use. |
| | |
| --- | --- |
| | About OPM Laboratory Co., Ltd. The name OPM expresses the one process manufacture of complicated structures using milling-combined laser metal sintering. Since the time when research on milling-combined laser metal sintering was first conducted, OPM Laboratory, based in Japan, has been performing the important role of advancing the development of this method. With tremendous contributions in laser sintering control technology, OPM was awarded a prestigious "Japanese Manufacturing Award" by Japanese government in 2007. |
Nihon Shoryoku Kikai Co.,ltd
| | |
| --- | --- |
| | The significance of the existence With formation of the intelligent technical group, through our NB-product, we bear the customers' management strategy aiming for the world enterprise, and pursue the happiness of our customers and our staffs. The management stance In accordance with the creation of heaven and earth, we make offers a various kind of creative products and take expanding the business To do the business into the world market To make bare the excellent technology With an agile action, to make lead a pioneering presence All establishment shall be ranked as on the precedence of merit and the personalism. |
Showa Denko Gas Products Co.,Ltd.
| | |
| --- | --- |
| | Since its establishment in 1944, SHOWA DENKO GAS PRODUCTS has been continuously providing high-quality products and services as the sole Japanese corporation specializing in the whole process of manufacturing to sales of carbon dioxide. However not satisfied with domestic reputation alone, we acquired the "ISO 9001" certification which is an international standard for quality assurance. |
| | |
| --- | --- |
| | Frigel specializes in the development and sale of specialized process cooling and control systems. With a focus on the reduction of both water and energy consumed, Frigel's complete range of cooling and control systems provide customers with proven cost reduction and increased performance. In addition, Frigel provides customers the reassurance of globally distributed service, sales and manufacturing support with locations in Asia, Europe and the Americas. |
| | |
| --- | --- |
| | Wu Jii Industry Company, Ltd. was established since 1988 in Taiwan. Wu Jii services in tool steel selling, sawing, surface milling, grinding and vacuum heat treatment hardening according to variety moulds steel requirements of cold work, hot work, PM HSS and plastic moulds. Wu Jii also do the efficient cutting center and services of Buderus and BÖHLER tool steel in Taiwan market and also Buderus tool steel in whole China |
Mould-Tip Injection Technology Limited
| | |
| --- | --- |
| | Mould-Tip Injection Technology Limited was established in 2001, located in Bao'an District, Shenzhen, China. We are one of professional supplier with monthly 1000 sets of Hot Runners in Asia for Automotive, Appliances, Electronics, Medical and Packaging Markets, besides of hot runners, we offer Turnkey Solutions for high cavitation packaging caps and medical components. Our consultants network covered most of industrial countries which includes Singapore, Thailand and Indonesia. |
CoreTech System Co., Ltd. (Moldex3D)
| | |
| --- | --- |
| | CoreTech System Co., Ltd. (Moldex3D) was founded in 1995, it has provided the professional plastic injection molding simulation solution "Moldex" series for the plastic injection molding industry, and the current product "Moldex3D" is marketed worldwide. |
Association of CAE Molding Technology
| | |
| --- | --- |
| | Under one roof and one room, Association of CAE Molding Technology (ACMT) brings leading experts together to discuss the latest challenges and opportunities of CAE applications in advanced manufacturing industry. ACMT focuses on both practical and applied aspects of CAE technology, covering a broad range of industry-specific topics., ACMT held variety of activities in a year, such as promotes study and research, organizes international conference, encourages the training, and host international technical visiting. |

About【Green Molding Conference 2013】
Thailand-Contact
Danai Bunwanukmloa (English/Thai)
TEL:+66-2-261-7512
E-mail:danai@matsui-asia.co.th

Kazuyoshi Ninomiya (Japanese)
TEL:+66-84-923-5114
E-mail:kninomiya@matsui-asia.co.th

Indonesia-Contact
Sri Octavia (English/Indonesian)
TEL:+62-21-8379-3253
E-mail:via@matsui.com.sg

Yasuhiko Kusumoto (Japanese)
TEL:+62-21-8379-3253
E-mail:ykusumoto@matsui.com.sg