About Chinaplas 2023
Accompanying the growth of China's plastics and rubber industries for over 30 years, CHINAPLAS has become a distinguished meeting and business platform for these industries and has also largely contributed to their prosperous development. At present, CHINAPLAS is the world's leading plastics and rubber trade fair, and also widely recognized by the industry as one of the most influential exhibitions in the world. Its significance is surpassed only by K Fair in Germany, the world's premier plastics and rubber trade fair.

---
《Talk with market leaders》
Following success of the last two series, CHINAPLAS joins hands with Adsale Plastics Network (AdsaleCPRJ.com), ACMT and PRA to launch the interview video series "Talk with Market Leaders III". In this new series, market leaders will share their insights on hot topics of the plastics and rubber industry, including circular economy, smart manufacturing, effective recycling, sustainable packaging and future mobility.
"Talk with Market Leaders III" will have a total of six episodes, please stay tuned!
EP1 'Collaborative value chain drives success for carbon neutrality'
Planting trees is not enough – using more PCR plastics is perhaps what the plastics industry needs
From Logitech's expertise and experience, what pain points the plastics industry need to overcome on its road to circular economy?
Logitech, the little mouse company thinks BIG and acts BIG.
What are their steps to carbon neutrality?
How enterprises can learn from their experience to better carry out carbon neutrality projects?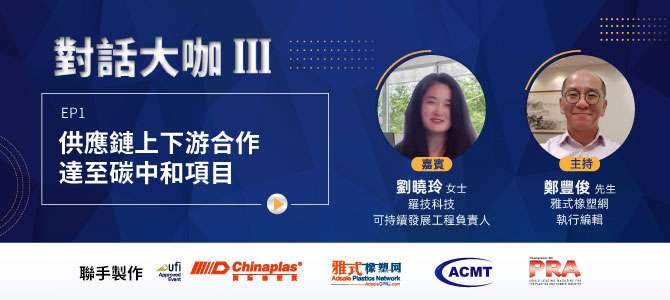 EP2 'Smart Manufacturing New Era: Thailand's Automotive Supply Chain'
A stitch in time saves nine – Digital transformation in a Thailand leading OEM
A real story of BDI Group, the main supplier of HONDA and ENGEL, the global digital transformation expert.
One thing for sure, the right supplier plus a close buyer-supplier relationship, help expand possibilities.

EP3 'What roles do flame retardants play in new energy vehicles?'
EV Fires On The Rise
Can the "future of mobility" escape from the burning fate?
Decoding the challenges & solutions by Clariant
Let's fight the "thermal runaway".
Quality flame retardant is the Key!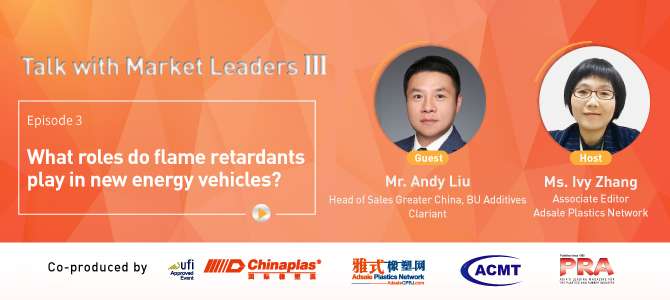 EP4 'Challenges & Opportunities for Recycling in ASEAN?'
Closed loop recycling isn't a walk in the park
Requires the whole industry collaboration
Plus the silver bullet by Tomra: Effective Sorting Solution
Keep narrowing the gap between the quality and quantity of plastic recycling!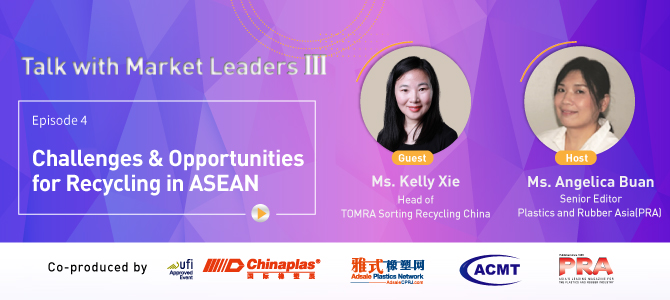 EP5 'Dual Carbon Economy – Plastics Packaging Innovation?'
Wastes are resources just wrongly placed!
Collection of the plastic waste is the key to solve the plastic waste problem
Let LyondellBasell illustrate
Circulen Products to Advance Circular Solutions!
A restorative paradigm in which wastes are resources.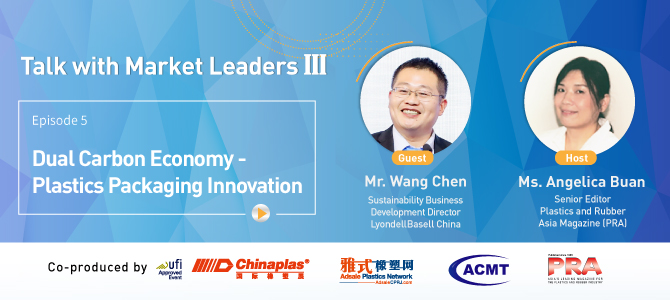 EP6 'Making Indonesia 4.0: Synergy from Indonesia's national strategy and local manufacturers'
Burn your bridges – Reimagine operations with a renewed focus on technology, data analytics, and process efficiency.
Rule of thumb shared by Indonesian high-tech E&E manufacturer, PT Sat Nusapersada Tbk.
The present and future of manufacturing are all about Industry 4.0.
Optimize efficiency, minimize loss, data is visible – this is King!