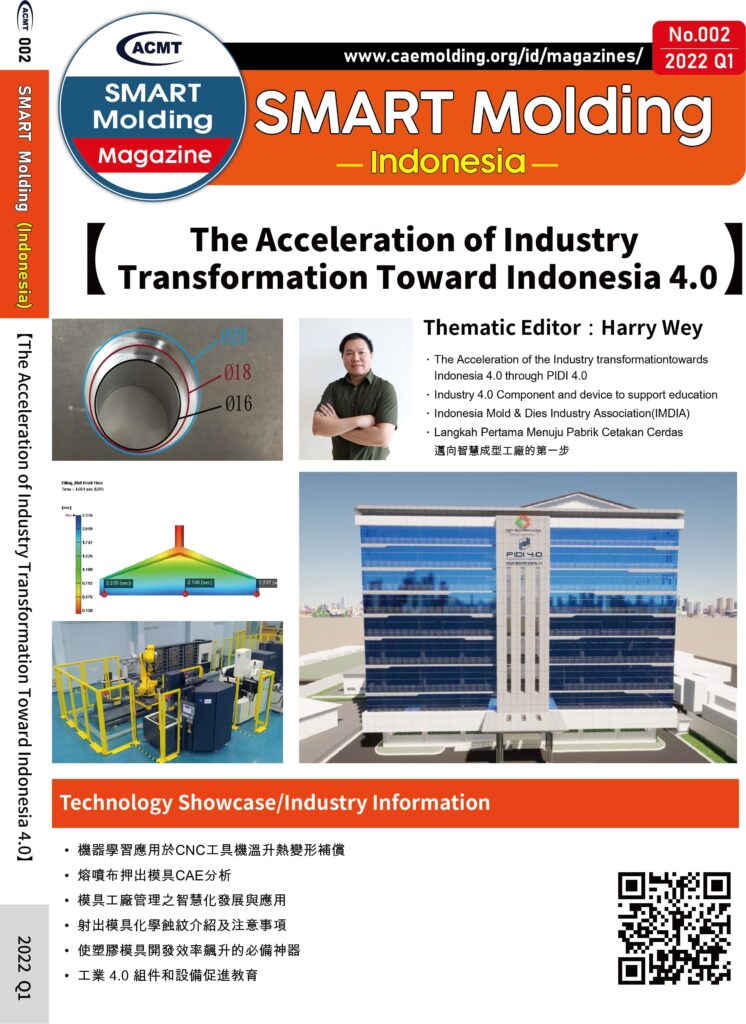 The Acceleration of Industry Transformation Toward Indonesia 4.0
Editor : Harry Wey
---
Editor words
More than two years the pandemic has been impacted every aspect of life from the human health up to economic. Many industries cannot continue their business, supply chain is broken, employee lost their job, and the global economy is stagnant. Indonesia as the largest country in Southeast Asia with population of 275 million people and land area of 1,811,570 km square is also impacted by this pandemic.
Based on the government reports, the impact of the covid-19 pandemic on the national and global economy was felt in the second quarter of 2020. In the Quarter I-2020, the national economy still grew by 2.97%, although it was down compared to the Quarter I-2019 which was 5.07. Entering 2021, strengthening pandemic control has succeeded in encouraging the Indonesian economic to grow by 7.07% (year of year) in Quarter II-2021. The recovery in domestic demand has boosted production activity, thus making all sectors positively growth in Quarter II-2021.
The recovery that occurred in various sectors such as the manufacturing sector, trade sector, construction sector, as well as the transportation and warehousing sector reflected that economic activity had begun to revive. Meanwhile, in terms of investment, both domestic investment (PMDN) and foreign investment (PMA) have increased. PMDN and PMA in semester I-2021 increased 3.5% and 16.8% due to the result of economic transformation through the Job Creation Act. Towards the end of Q3-2021, various leading indicators showed good prospects. The impact of the surge in cases of the delta variant was successfully mitigated so that economic activity returned to strength as reflected in the Indonesian Manufacturing PMI Index which returned to an expansive level and the Consumer Confidence Index (IKK) also increasing again in September 2021.
To accelerate the economic recovery post pandemic, the Indonesian government build Industry 4.0 Digital Center (PIDI 4.0) as a part a national priority program, namely Making Indonesia 4.0. PIDI 4.0 has a vision "as one-stop solutions in the adoption of Industry 4.0 in Indonesia and becoming an Indonesia 4.0 window for the world. PIDI 4.0 is integrated various technology such as Intelligent machining, Virtual manufacturing lab, Smart quality management, Autonomous Logistic system, 5G connection, Augmented Reality, etc.
The government also build The Capability Center, which is a training center to accelerate industry workers' skills in technology 4.0 from frontliner up to CxO level. The Capability Center program will have a mix of theory and hands-on practical experience to enhance learning retention with learning tracks covering specific topics such as manufacturing, procurement and supply chain. The training materials are based on industry needs. Besides that, the trainings are facilitated with a Certification Institution for competency certification in industry 4.0. The Indonesia government encourages Stakeholders and industry from domestic and international to share and collaborate to develop Industry 4.0 in Indonesia.
---
Article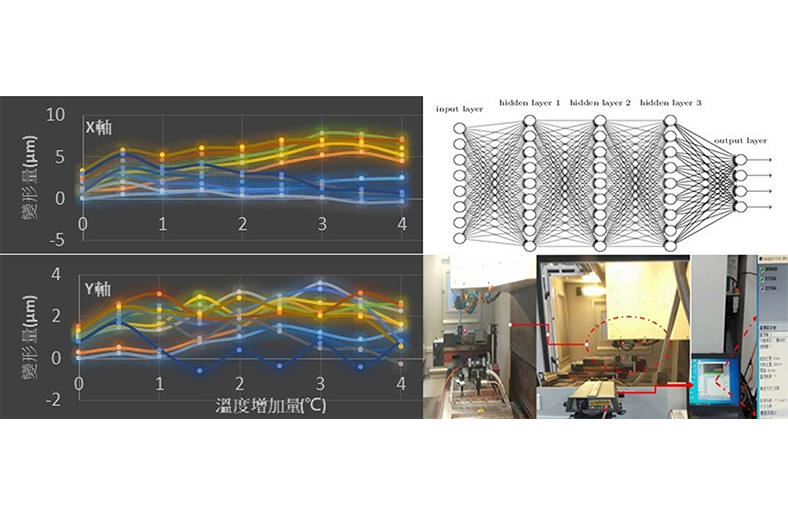 加工工具機需不斷朝向低成本、高精度、高速化及技術提升方向前進,而目前CNC加工工具機也不斷朝向高速化及高精度化發展,使得工具機在加工過程中溫升速度提升,溫升造成之變形與誤差影響機臺的精度也會相對明顯,溫升熱變形誤差佔工具機總體加工誤差60-70%,如能作有效補償可大幅提升模具加工精度,高速化發展的主軸切削回轉數往往高於2萬轉/分以上,進給也可高達120公尺/分,在這些高轉速、高進給的情況下,工具機的溫升速度將提高,為了有效提高工具機精度的穩定性,將溫升熱變形所造成之誤差進行補償是對精度非常重要的一部分。
Indonesia Contact
Hariyanto Gunawan (Harry Wey) (Ph.D)
TEL:+62-851-3249-8941
E-Mail:harry.wey@caemolding.org
Taiwan Contact
TEL:+886-2-8969-0409
E-Mail:info@caemolding.org