Event name:2018塑膠成型先進技術交流會CAE Molding Conference2018(Thailand)
Organizer:Industrial Development Bureau(Taiwan)
Co-organizer:ACMT、PMC、Moldex3D、Anntong、WuJii
Co-organizer:Minnotec、NSTDA、TTECH
Date:2018/06/19(Tuesday) 13:00~17:00 (4hr)
Location:Bangkok, Emporium Suites by Chatrium Bangkok (BTS Phrom Phong)
Event size:50 places (Limit 2 registrations per company!!~)
Attendance Fee:Free (Organizer has authority to review eligibility)!!
The "CAE Molding Conference2018(Thailand)" will be on display in June 2018 in Bangkok City, Thailand. This year will be based on the theme of advanced mold technology. Many industry experts and scholars will be invited to share the exciting topics. We hope that through this latest technology and valuable experience sharing, we can help companies improve development efficiency and reduce costs, and according to the industry's The latest technology, the first-hand issues will openly disclose all industry contents, so please take advantage of the limited number of places.
---
Event Agenda

TIME
AGENDA
Enterprise
13:00
Reception 現場報到
13:30
Opening speech 大會開幕致詞
ACMT
14:00

Smart Manufacturing with Advanced Molding Solutions
~Industry 4.0 molding management
先進模具成型智能製造與工業4.0成型管理
ACMT
14:30
Simulation-Driven Design and Manufacturing
下世代CAE模擬技術驅動塑膠產品開發與成型
Moldex3D
15:00
Coffee break
15:30
Cost Benefit Analysis for Hot Runner Application at Injection Molding
注塑成型熱流道應用成本效益分析
ANN TONG
16:00
New development of mould steel for automotive industry in Germany
德國汽車工業模具鋼的新發展
WuJii
16:30
ACMT "3+1" Molding Engineer Training and Certification Programs
ACMT三合一加一模具成型工程師培訓認證計劃
ACMT
17:00
End of the meeting
---
Topics
▼【Advanced mold processing precision manufacturing technology 】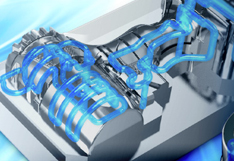 Topic:
● Conformal Cooling system
● Ultimate Reverse Engineering
● Electron Beam Polishing
---
▼【Application of CAE Simulation to Artificial Intelligence in Industry 4.0】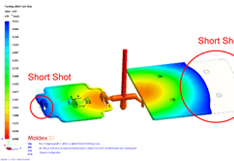 Topic:
● The latest mold flow analysis technology hot runner, conformal cooling
● New Generation CAE Mold Flow Analysis Technology and Industry 4.0 Development
● Application examples and effects of variable temperature and special waterway
---
▼【Cost Benefit Analysis for Hot Runner Application at Injection Molding】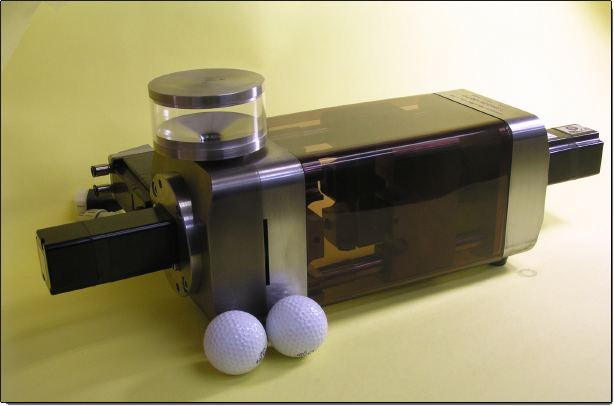 Topic:
● Application results of the latest hot runner
● High precision LSR technology application
● Case sharing and detailed content explanationnd special waterway
---
▼【Modern smart factory layout application in the field of injection molding 】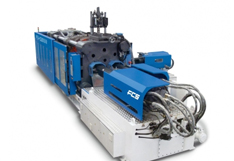 Topic:
● Modern smart chemical field layout new thinking
● High precision injection machine technology application
● Combined with actual case sharing commentary
---
▼【New development of mold steel for automotive industry in Germany 】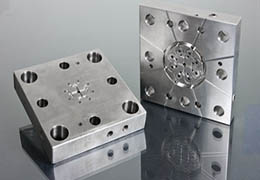 Topic:
● Classification and Application of New Generation Car Plastic Mold Steel Materials
● Optical grade stainless steel mold system
●Mould material selection and application Precision mold steel heat treatment process
● Common mold failure cases and countermeasures
---
Conference venue
Emporium Suites by Chatrium,Luxury Hotel in Bangkok

Emporium Suites by Chatrium presents elegant luxury living and unparalleled convenience amidst one of Bangkok's most prestigious areas, situated just 28 km from Suvarnabhumi Airport in the chic and trendy neighbourhood of Sukhumvit Soi 24.
Each guest room of our luxury hotel Bangkok provides exceptionally spacious comfort, with floor-to-ceiling- windows, separated kitchen and furnishings of the highest quality. Dining at The Emporia combines delicious international cuisine with stunning city views, whilst cocktails can be sipped in the relaxing Lobby Lounge or poolside at the Pool Bar. Stay fit in our modern Fitness Centre, with both male and female steam and sauna rooms, before getting down to business in one of our five meeting rooms. Be pampered by the professional, soothing hands of THANN Sanctuary Spa before falling peacefully into a deep sleep in the comfort of your luxurious room.
Winner of TripAdvisor's Travelers' Choice Award, Emporium Suites by Chatrium is one of the best hotels in Sukhumvit Bangok. Situated above the Emporium Shopping Complex, the hotel offers everything from designer shopping to easy access to the business district and Bangkok's finest sights and scenes, with direct, covered access to BTS Phrompong Skytrain station. Venturing closer to home, you'll find Benjasiri Park just mere footsteps away, where you can swap the city street bustle for relaxing and peaceful greenery.
Website:http://www.chatrium.com/chatrium_emporium/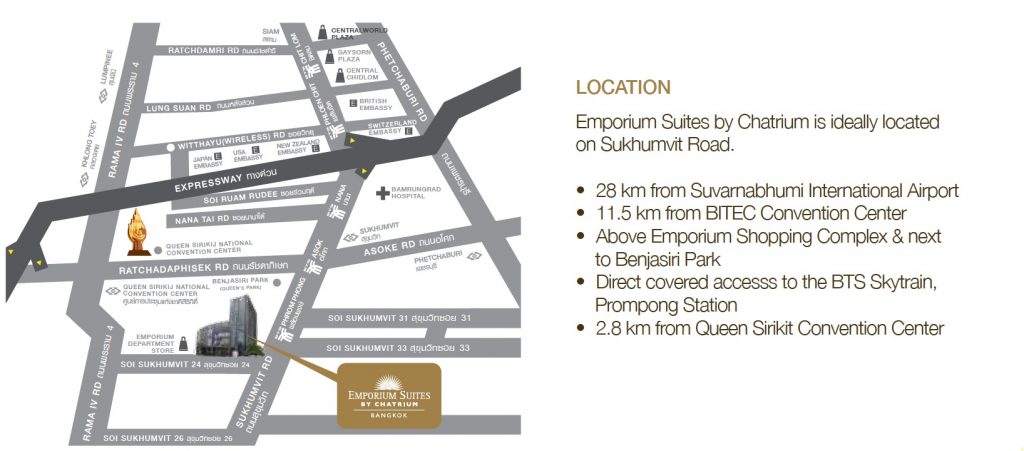 ---
聯絡窗口-臺灣(Taiwan)
Jean Chen 陳柏蓁
策略專案組
TEL:02-8969-0409 #217
E-Mail:jean.chen@caemolding.org